Study Music Abroad in English
In Israel at Rimon School of Music
About Us: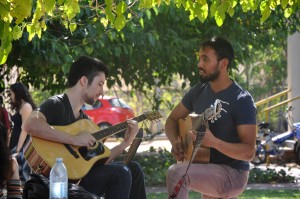 Rimon is about passion for music.
For over 30 years, Rimon has led the way as Israel's primary music school preparing students for professional careers in the global contemporary music industry.
Dedicated to cultivating the next generation of talented young musicians, Rimon has rightfully secured its spot as a focal point for creativity in Israel. Our goal is to continue and advance as a fertile hub of inspiration, encouraging our students to explore, learn and innovate, while finding their unique and original musical voice.
The school's forward-thinking curriculum and dedicated faculty encapsulate the vibrant entrepreneurial culture of today's Israel. We strive to maintain a fun and dynamic college campus while emphasizing musicianship, collaboration and values of social betterment.
As we look forward into the 21st century, we remain highly committed to continue and provide our students with a relevant, high-quality and meaningful music education, preparing them for a successful and rewarding future in music.
We invite you to join us – looking forward to seeing you here at Rimon!
Our Program for Gap year and International students:
Our program offers a comprehensive Study Abroad program and a unique opportunity to study music professionally in English all while discovering today's dynamic Israel, it settings, culture and history.
The academic program includes:
Music fundamentals courses taught in English: arranging, ear training, harmony, and music technology.

Private instrumental instruction, instrumental lab work studies.

A variety of elective music courses in performance, improvisation, composition, songwriting; music technology, sound and mix.

Introduction to basic Hebrew.

An introduction to Israeli music, culture and the musical traditions of the eastern Mediterranean region.
In addition to its dynamic curriculum, Rimon offers students "hands-on" participation in a wide variety of school-led musical projects and professional productions. These meaningful opportunities will allow you to collaborate with Israeli and other international students and gain valuable professional music experience.
The program includes full access to the school's rehearsal rooms, computer labs, recording studios, learning facilities and other performance spaces throughout the school year.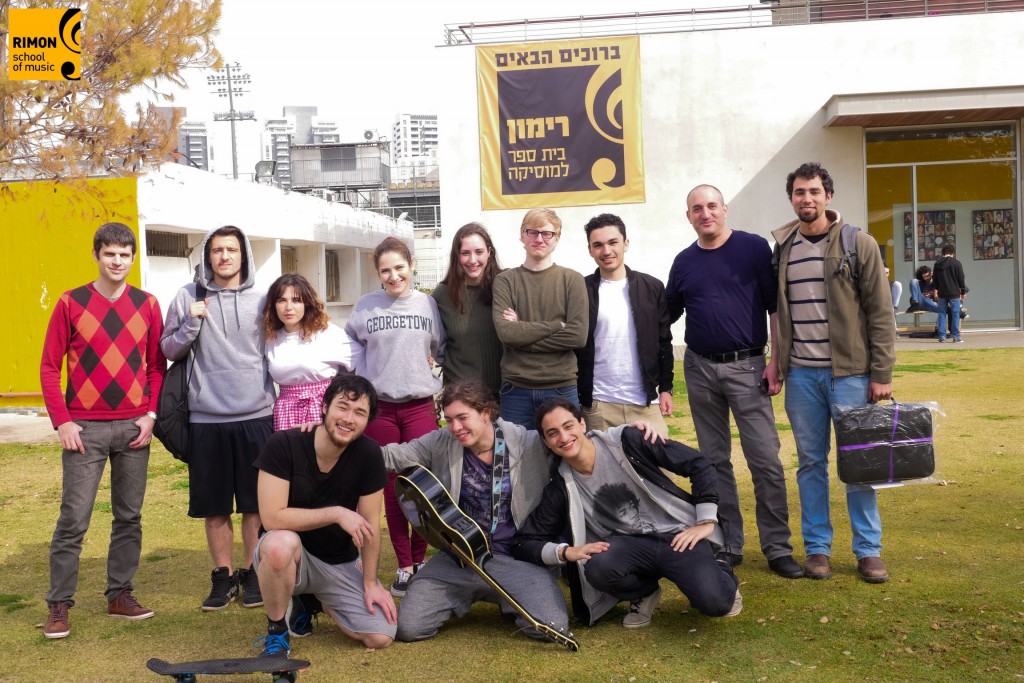 For information about our other programs:
Experience life in Israel:
Our program is more than just a typical study abroad program.  It is a life changing experience designed to enhance your music studies and deepen your connection with Israel. Participants are encouraged to see beyond the classrooms walls and join in the daily life and culture of Israel.
The year at Rimon offers a special opportunity to acquire a global perspective and a taste of independent living all while fulfilling a cultural and musical Israeli experience.
Activities vary based on scheduling and availability.
The program includes workbooks , textbooks, counseling, and advising services for English speakers comprehensive medical insurance.