On their way to Berklee Fall 2017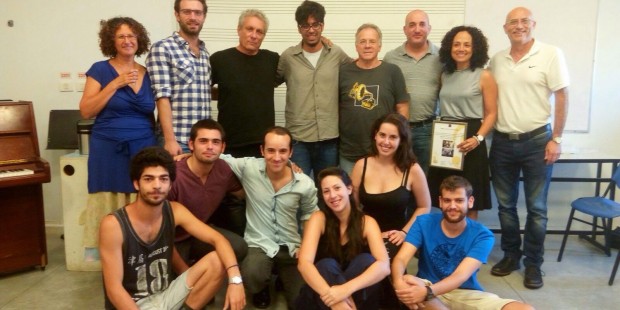 We are so pleased for the students who will be continuing their studies toward a Bachelor's degree at Berklee College of Music in Boston this coming Fall.  At our annual send-off event, we were proud to announce that two exemplary jazz performance students, Joy Schecter and Niv Harnam, are the recipients of a full-tuition scholarship to complete their Berklee studies.
The scholarship is a joint award by Rimon, Berklee, and The Beracha Foundation, whose general director Tali Yariv-Mashal was present to announce the award. In turn, Rimon acknowledged Ms. Yariv-Mashal's tremendous efforts, as well as the Beracha Foundation's longstanding support of jazz education and entrepreneurship programs at Rimon.