Berklee at Rimon – December 2017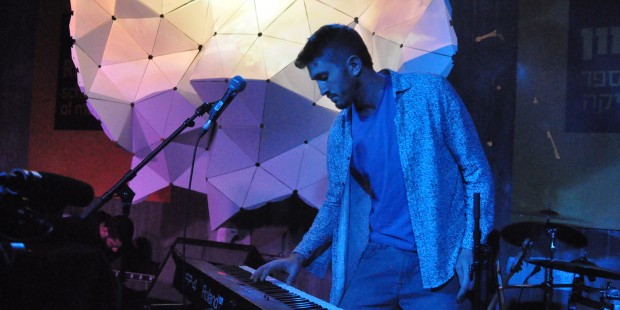 Coordinated by Amanda Gouldthorpe Berklee's Assistant Director of Global Initiatives, the 2017 audition and interview engagement at Rimon included a full week of clinics, workshops and performances, culminating in two days of auditions and interviews.
Matthew Nicholl Berklee's Associate Vice President of Global initiatives conducted an exciting session with Rimon's music production students discussing contemporary music production techniques and the use of stylistic rhythm section performance.
Jim Odgern, professor of woodwinds held  a captivating clinic about improvisation techniques and was hosted by Rimon's leading faculty and Rimon's Jazz Institute students in our yearly Rimon-Berklee electrifying joint performance.
 Michael Bierylo chair of Berklee's Electronic Production and Design department hosted an inspiring music technology innovation session with Rimon's Startup Lab students and presented Berklee's new exciting Electronic Digital Instrument program.
Damien Bracken Dean of Admissions and Marek Dykta Assistant Director of Admissions held informational sessions and discussions with students, faculty and staff.
To be continued in 2018.